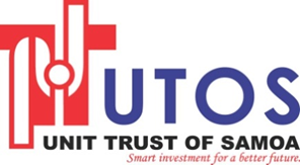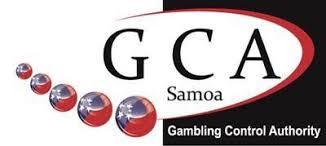 UTOS Unitholders can now buy units or even better open new accounts in Savaii through the Gambling Control Authority (GCA). The great news was announced by the Minister of Finance Hon. Sili Epa together with the Minister of Public Enterprise Hon. Lautafi Selafi Purcell at Amoa Resort on Friday 7th of August 2020.
Unitholders in Savaii were invited to the official launching of this partnership between the Unit Trust of Samoa and the Gambling Control Authority that saw a large number of unitholders turnout for the event. During past Annual General Meetings for the Unit Trust of Samoa, unitholders in Savaii voiced the need for a UTOS agent in Savaii to open new accounts and purchase units for it has been a problematic process for unitholders in Savaii traveling to Apia to access these services.
Hon. Sili Epa also the Minister for UTOS, contentedly announced that after a thorough review by UTOS, the Gambling Control Authority has now become the official distribution agent for UTOS, selling units in Savaii. Unitholders residing in Savaii can now avoid the long travels to Apia, by visiting the GCA Salelologa branch to make deposits into their UTOS account or open new accounts. The Minister for Finance further stated that in the long run, this partnership will commit to having more branches available in the outer villages (including Upolu) that allow unitholders such as farmers, fishermen, and hardworking Samoans the chance to invest in the Trust. Hon. Sili also reminded Unitholders not to worry about these technological threats, as UTOS has one of the most secure online systems for buying and selling units supported by International accredited Cyber Security Companies.
Hon. Lautafi Selafi Purcell spoke on behalf of the Gambling Control Authority stating that this partnership is a gateway for more Savaii residents to invest in the Unit Trust of Samoa that has over the years given benefit to people of Samoa. Hon. Lautafi further explained that with this partnership, should you be one of the lucky winners with any of the Lotto games, UTOS is now available as an option for you to invest a portion of your winnings with. Furthermore the Hon. Minister for GCA reminded unitholders of the mobile vehicle service that covers all of Savaii every Thursday and Friday for residents that are unable to travel to Salelologa.
Unitholders showed their appreciation to the Government of Samoa and to the two organizations for this initiative that will make it more convenient for them to invest from the big island. If you have any questions regarding the possibility of investing in the Trust from Savaii please contact UTOS on 26949 / 29916, or GCA on 26512 / 7772121, or visit GCA branches at the Salelologa Market.